Grain Augers & Handling Equipment

Over 20 years supplying Australian farmers

Beulah Machinery has built and supported Farm King product in eastern Australia since 1996. Starting out as an on-farm enterprise, we know how important it is to have a quality product you can rely on, backed by experienced support and parts availability.

We use what we sell. All the Farm King products are tested and used on the farm here in Australia so we know what works.  And if something goes wrong we are here to support you and get you back up and running.

Spare Parts. When a machine breaks down it is almost always in the middle of harvest, never when sitting in the shed. To keep your farm running when it counts we stock a huge range of Farm King parts. Visit our online Farm King Parts Store to find a selection of parts we supply all over Australia. Need something that's not listed? Give us a call - we more than likely have it.

Custom Engineering. Have an industrial bulk handling requirement? Beulah Machinery can supply modified grain handling equipment for hydraulic, diesel, or electric drive for use in bunker sites, high capacity storage, and export facilities.

Whether shifting or processing grain, Beulah Machinery has you covered with the best quality grain augers for sale, and we back them up with parts and service. Give us a call for advice on any of our products.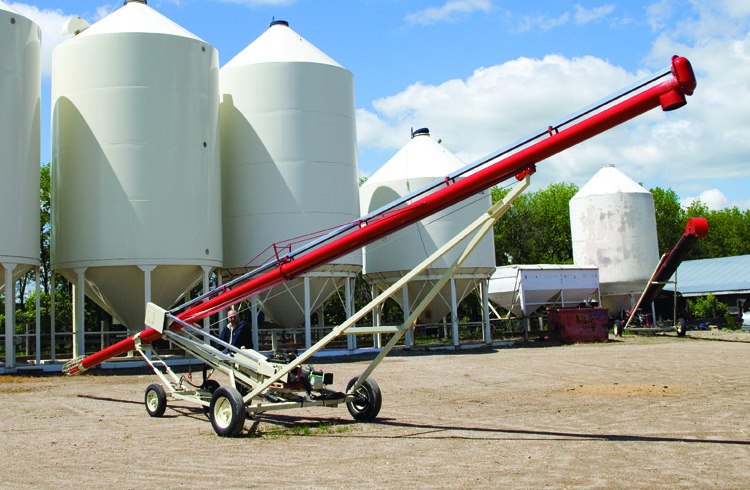 The workhorse of every farming operation, Farm King conventional grain augers are used for truck loading and filling silos or field bins. Self-contained with motors and drive kits, the largest in the range can fill silos up to 120t+
Conventional grain augers from Beulah Machinery are supplied complete with motor, fuel tank, battery, hopper, drop chute and standard with a reversing gearbox for clean out. 8", 10", and 13" models range from 36' to 61' long and can be fitted with manual or hydraulic mover kits.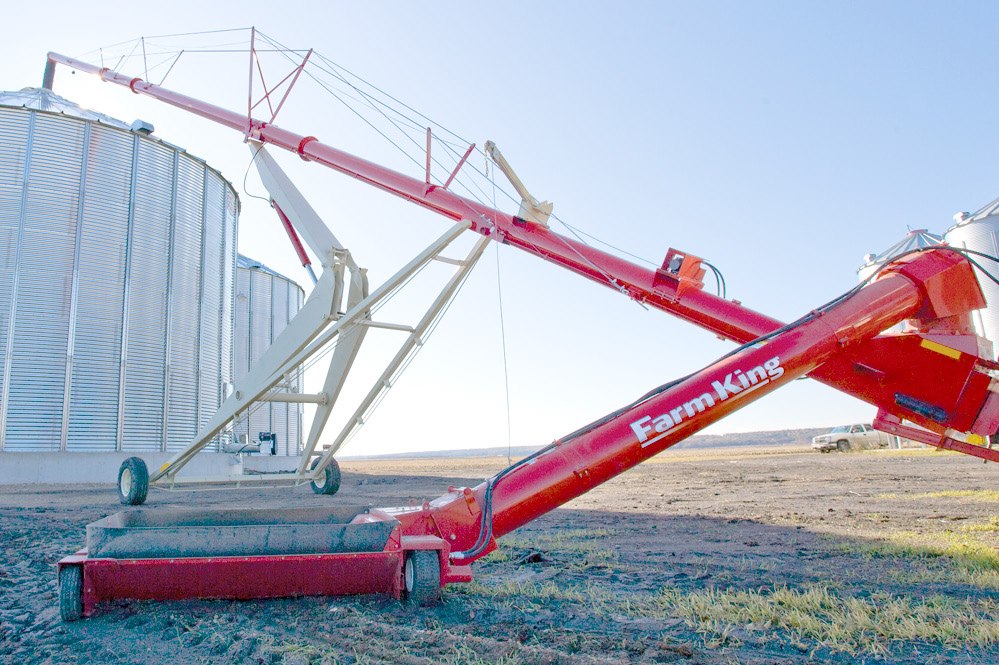 For filling the largest silos as quickly as possible you can't go past the Farm King swing-away auger range. Available to suit 540 or 1000 RPM tractors and with an easy to operate design. Grain augers come standard with reversing gearbox and drop chute.

Ideal for loading grain into silos and bunkers when a tractor is available. Models are 10", 13", and 16", from 60' up to 114'. Farm King scissor lift undercarriage allows more reach than standard A-frame augers.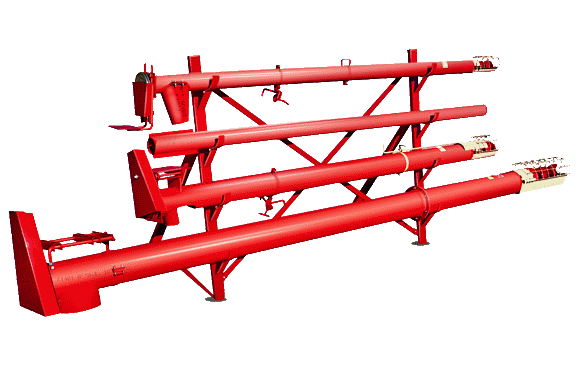 Adaptable to any situation where a small auger is needed for transferring product - feed lots, air carts, wagons, etc. Permanently fixed or mobile options.
Livestock feeding

Bulka Bags

Air Seeders

Industrial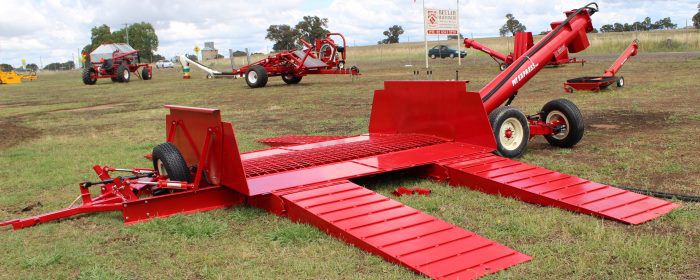 Increase unload efficiency with a drive over grain pit from Pit Express. Available for sale in swing away grain auger attachments to self propelled bunker units.


Perfect for getting under B doubles that tip behind the axles and have a 10' (3m) wide hopper to ease truck cleanout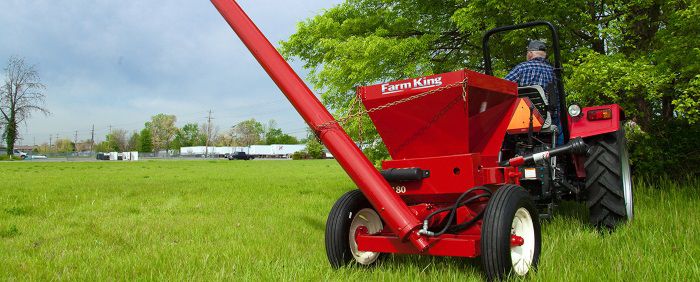 Maximize the nutritional value of your feed grain with a Farm King roller mill. Comes in small standalone units for electric drive or a larger trailer mount PTO tractor drive.
Built with durable, heavy-gauge materials, Farm King roller mills deliver top-quality processed grain with minimum maintenance and low operating costs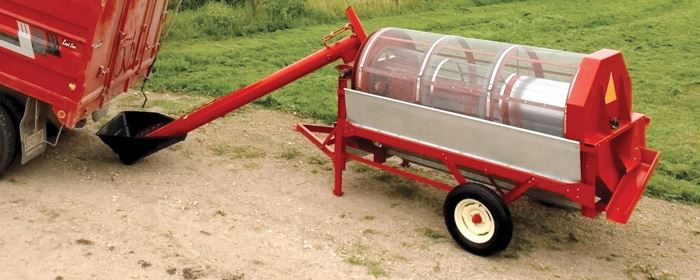 Ideal for a quick pass cleaning on grain products with a large size difference - pulling splits out of chickpeas, whiteheads out of grain, etc.
Farm King grain cleaners use a pair of rotating drums fitted with screens to separate out trash from your grain. An assortment of screen sizes allow you to use this machine on different crops.


For more precise or tricky to clean grains, the GCS grain cleaner works on relative density of the crop to clean seed and upgrade grain.