Building Grain Augers Since 1951

Since 1951, AGI Westfield has developed and refined the best grain augers available. We've learnt that farmers want affordable, simple, straightforward designs for labor saving performance and dependability. With a commitment to design and innovation, AGI Westfield has become the leading grain auger manufacturer in the world. AGI Westfield takes pride in innovating within the grain auger industry in order to improve the profitability and lifestyle of farmers today.

AGI Westfield manufacturer utility augers up to swingaway augers for your farm's needs. Ranging from 4" utility augers to 16" 125' swingaway augers. Westfield also manufacturer U-trough augers and belt conveyor augers.
Beulah Machinery is proud to be dealers of AGI Westfield augers and conveyors.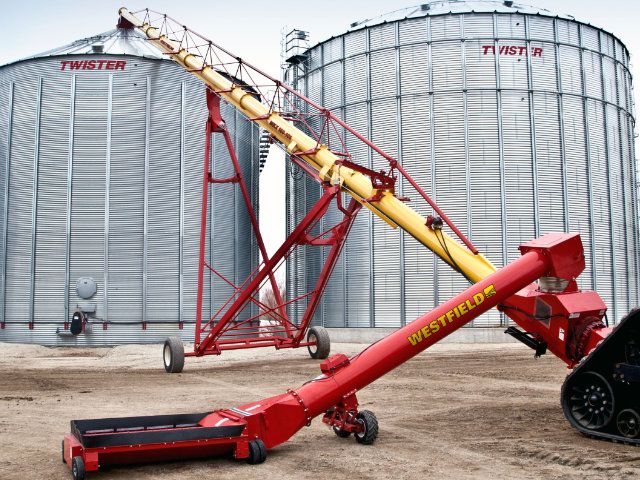 The MKX Swingaway auger features precision engineered auger flighting, commercial strength frame and trussing and easier-to-use hopper, guaranteeing unmatched dependability and serviceability. The MKX Series features an A-frame undercarriage to withstand bowing and maintain rigid alignment during heavy loads. The MKX Series is available in 13" and 16" models ranging from 105' to 125'.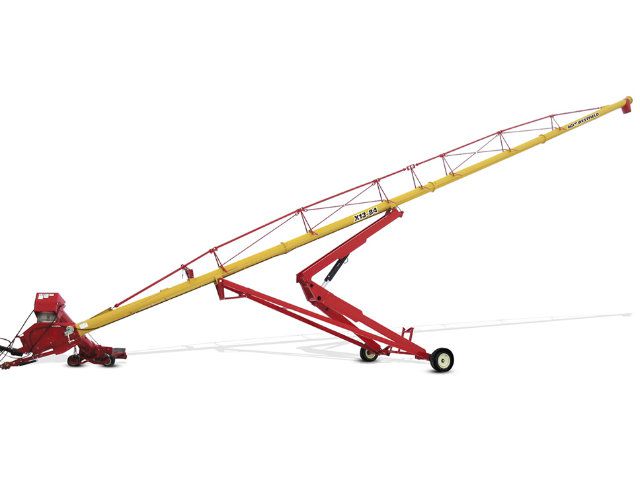 With a precision engineered, commercial strength, scissor lift frame and low profile hopper the X-series offers unmatched serviceability and X-treme durability. The X series come in 10" and 13" models ranging from 73' to 94' with reverser kit and drop chute as standard equipment.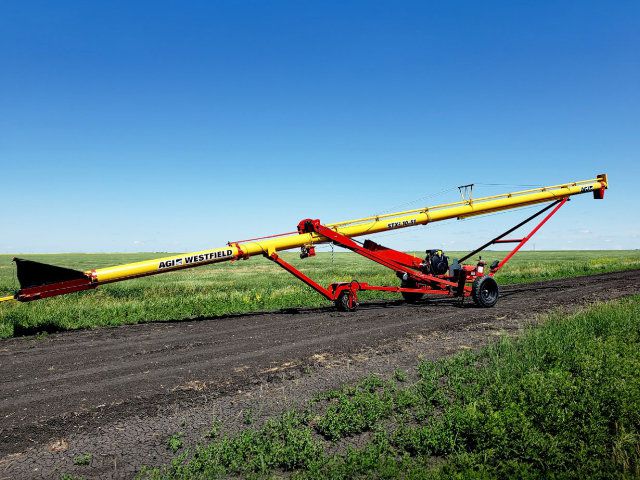 AGI Westfield's conventional augers are built for durability, longevity and capacity. The STX2 have a motor mounted to the frame and come in 8" and 10" models ranging from 31' to 51' long and can be fitted with self-propelled mover kit, or standard mover kit.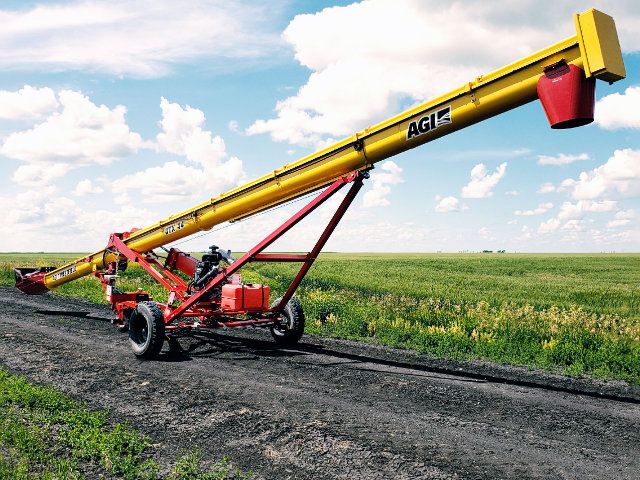 UTX U Trough Load Out Auger

The AGI Westfield UTX 44 U-Trough load out auger is built with resilience and longevity in mind, heavy duty mover kit, hydraulic winch and LED work lights. The unique design of the U-Trough auger allows it to move grain fast and efficiently without damage.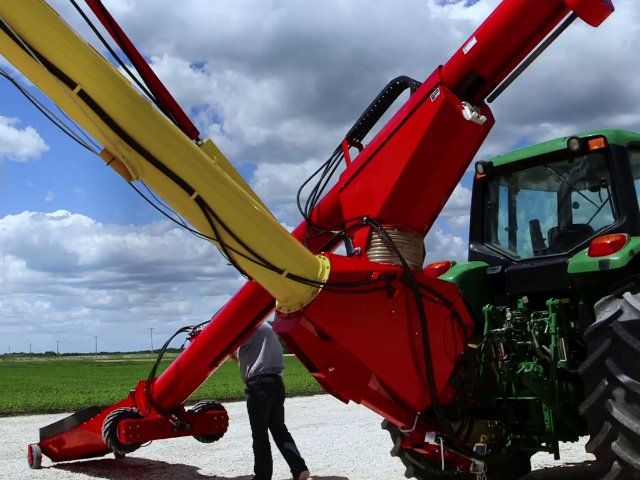 X-Tend Retracting Hopper

AGI Westfield's retracting swing auger offers the convenience of being able to extend, swing side-to-side and retract, without having to move or reposition the truck. Available for 13" and 16" augers from 84' to 125'.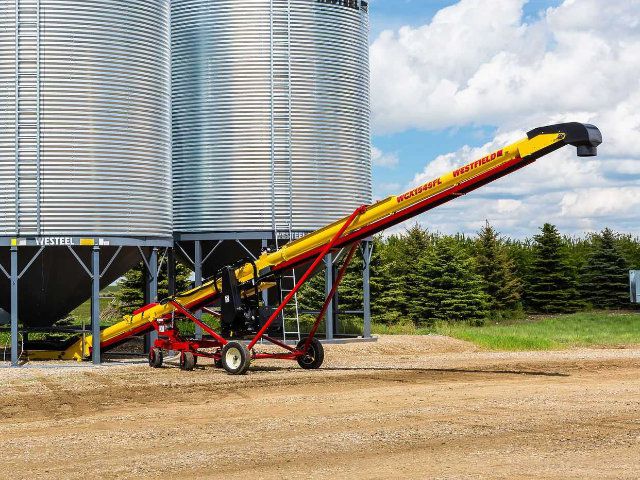 Westfield Belt Conveyors are built tough to perform yet designed and engineered for gentle handling of delicate seeds and commodities.  Specialty crops, seed and some commodities are very susceptible to impact damage caused by conventional grain handling systems. A Westfield Belt Conveyor minimizes impact damage and helps protect grade quality and germination performance of seed. Westfield manufacture 1500 Series, 2000 Series and 2400 Series.