AGI Westfield Conventional Grain Augers - Built Tough. Built to Last.


STX2. Engineered to Perform at Optimum Levels When You Need It Most
Since 1951, AGI Westfield has continually developed and refined the best grain augers available. Affordable, simple, straightforward designs for labour-saving performance and dependability are some of the feature's farmers told us they want from their augers.
The STX2 delivers on all accounts and will move your grain fast. 
Built for durability, longevity, and capacity, the STX2 self-levelling motor with redesigned guards is mounted to the frame maintaining proper tension at all heights. This saves the operator from having to reset the belt tension once the auger is raised into position to provide better traction.
Supported by an RHS Heavy Duty Undercarriage, the barrel sizes come in 8" and 10" and range in length from 31' to 61' long.
The AGI Westfield STX2 is designed with ease of use in mind and makes setting up a breeze thanks to the joystick steering. The Self-Propelled (SP) kit also automatically adjusts the intake height when auger discharge is raised or lowered.
These practical features as well as the inclusion of the following list of necessary items as standard and not options is one of the many reasons Beulah Machinery are now stocking the AGI Westfield STX2.

Drop Chute and hopper so you can immediately get to work.

RHS Heavy Duty Undercarriage for peace of mind with heavy loads.

Redesigned Motor Mount and Belt Guards for improved safety.

Banded Drive Belts for maximum power.

Reversing Gearbox with easy to reach handle for quick cleaning and manoeuvrability.

Reinforced Flighting with Wear Edge TechnologyTM for added strength.

Square One-Bolt Connections to ensure the auger flighting maintains proper alignment for smooth operation.

Heavy Duty Hardened Steel Sprockets.

10" 51' and 10" 61' augers come with Hydraulic Mover Kit, Hydraulic Winch, Electric Clutch and LED Light Kit.

Plus, we offer a large range of options to customise your auger to suit your specific needs.
Contact us today with your requirements and we'll provide you with the ideal solution for your grain handling equipment at an affordable price.
AGI Westfield STX2 Conventional Grain Auger Features in Detail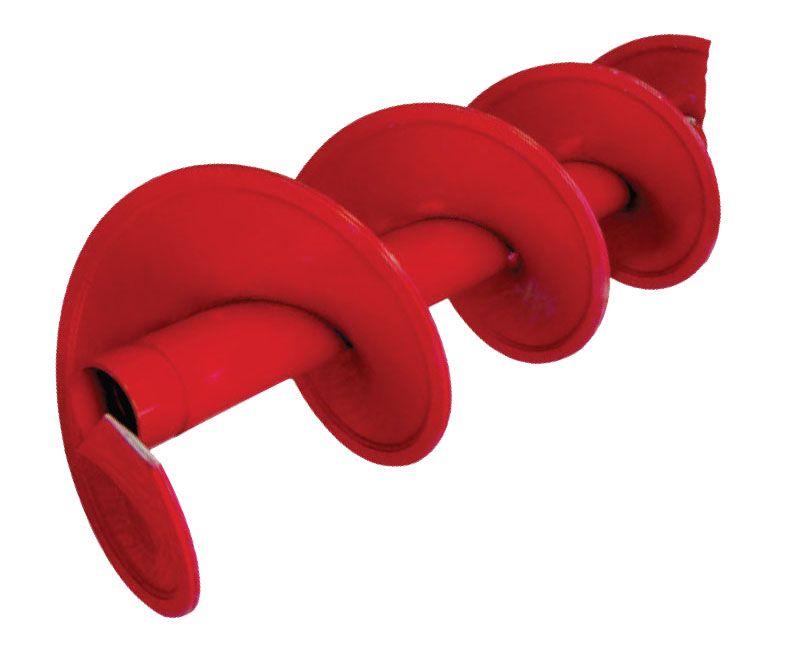 Wear Edge TechnologyTM
The STX2 conventional augers flighting includes Wear Edge TechnologyTM. This provides an extra layer of steel welded to the edge at crucial wear points for reinforcement, extending the life of the flighting.

Banded Belts

The STX2 uses double-banded belts that are moulded together to ensure maximum power from the engine to the gearboxes, maintaining consistent speed when operating the auger. The 10" 46' and 51' STX2 Augers use triple banded belts.

Steel Sprockets

Heavy-duty hardened steel sprockets and high-speed roller chain are sized to match auger length and diameter to assist your auger to perform at its best. A lubricated upper drive extends the life of sprockets and drive chain.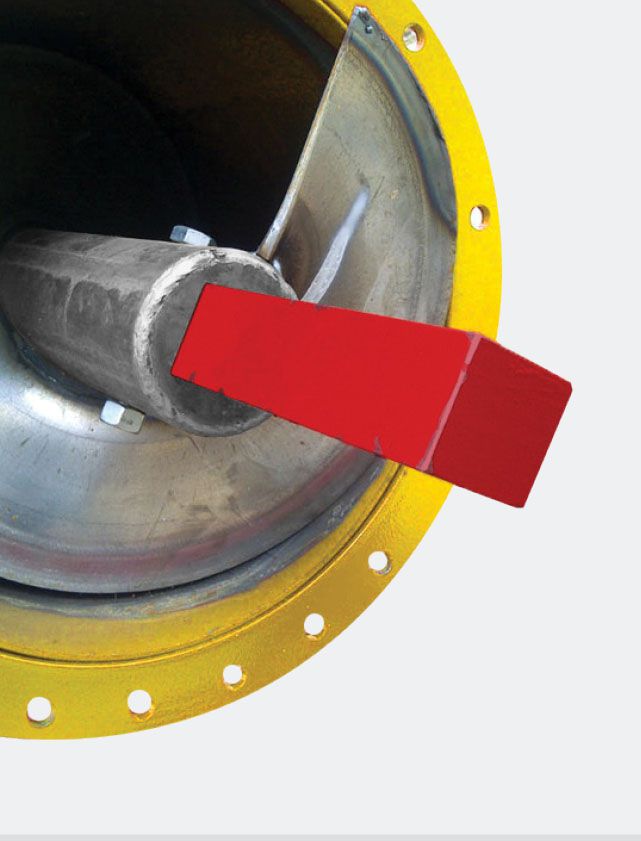 Square One-Bolt Connections

The STX2 10' models use a square one-bolt flight connection to ensure the flighting maintains proper alignment for smooth operation.

Reversing Gearbox

The STX2 has a reversing gearbox that allows the auger to be reversed at all angles and includes the linkage and lockout for easy cleanout. 


Poly Hoppers

Poly hoppers are durable and flexible providing easy grain handling with minimum spillage. Two sizes available: Regular poly hopper for 8" augers and a larger "V" hoppers for 10" augers.

Poly Flex Spout

The durable poly flex spout features a five-section flex bucket designed to withstand the elements. Poly spouts help direct grain and assist in preventing spillage and waste.
Options and Accessories


Self-Propelled Heavy-Duty Mover
AGI Westfield offers two Self-Propelled (SP) mover kits, Heavy Duty and Standard. The Self-Propelled (SP) Heavy-duty mover kit features all-wheel drive, hydraulic steering and rugged all-terrain tires capable of handling tough terrain. The narrow, compact design allows easier access to larger hopper bins and offers drive controls situated close to the motor to allow further reach under large hoppers. Hydraulic steering comes standard. The Heavy-Duty Mover kit comes standard on the STX 10:61 auger

Electric clutch with remote control
The electric clutch with remote control starts and stops the auger without shutting down the gas engine drives and is easily installed. The electric clutch comes as standard equipment on the STX 10:61 auger.

LED Light Kit

LED Light Kits can be mounted to the auger to provide extra light in low-light situations allowing you to work longer and safely when needed.
Choose the Westfield STX2 Grain Auger to Match Your Requirements

Westfield Grain Auger Models & Specifications

| | | | | | |
| --- | --- | --- | --- | --- | --- |
| MODEL | TUBE WIDTH | LENGTH | MOTOR | MAX HEIGHT | MAX CAPACITY |
| 841 | 8" | 41' | 23 HP Kohler | 24' 6" (7.5m) | 90 t/hr |
| 851 | 8" | 51' | 23 HP Kohler | 29' (8.8m) | 90 t/hr |
| 1041 | 10" | 41' | 27 HP Kohler | 24' 6" (7.5m) | 120 t/hr |
| 1051 | 10" | 51' | 32 HP Kohler | 29' (8.8m) | 120 t/hr |
| 1061 | 10" | 61' | 38 HP EFI Kohler | 39' 9" (12.1m) | 120 t/hr |