AGTRON Seed Rate and Blockage Monitor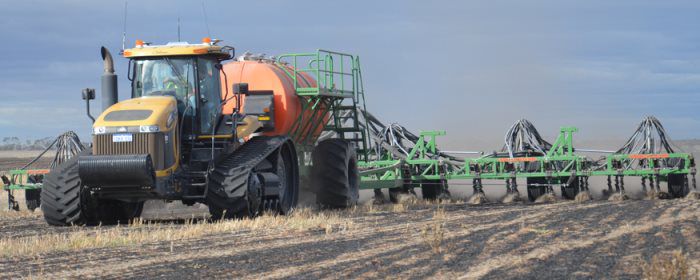 Tired of poorly designed blockage sensors that give false positives and block your air seeder's runs?
AGTRON seed blockage sensors are made from stainless steel and use an optical system to monitor seed rate and blockage. Detection of low rate or blocked runs is done in 1 second or less, with blocked runs indicated by their number on the monitor screen.
The sensors use a clever daisy chain that simplifies installation dramatically and allows for more sensors to be added later. A popular option is to start with one sensor per distribution head to monitor primary runs, upgrading to a sensor on each secondary run once the system has proven itself. No reprogramming required.


You design the blockage monitor to suit your needs. First, choose a monitor unit from single or double shoot and CANBUS/ISOBUS compatible or stand alone. The monitor kit comes with an assortment of cables for installation on your equipment. Then you decide how many sensors you would like to start with, knowing that upgrading later is as simple as plugging more sensors in. Fan RPM, shaft RPM, bin sensors, and ground speed sensors are also available.
Manufacturer's Website View Products