Rock Pickers & Equipment

Beulah Machinery has been supplying rock equipment and rock pickers for sale for nearly 20 years out of Cowra NSW.
Highline Manufacturing - Based in Saskatchewan, Canada and started in the 1960's building Rock-o-Matic Rock Master pickers. The new NT series draws on the previous generations and incorporates an ultra-strong perimeter frame, guided raking reel, and replaceable apron tynes for the best performing rock picker.
S Houle - Based in Quebec, Canada and started in 1994. S Houle understands what farmers need and builds to the highest standards, no expenses spared. Ultra strong rock buckets and durable rock rakes are their main rock picking products.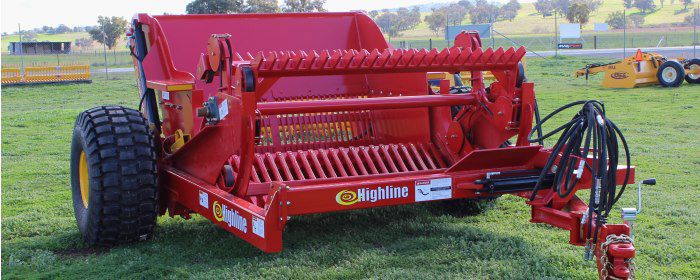 High dump, high capacity, or good dirt separation? You don't have to choose with the Highline NT Rock Pickers!
Unique raking action picks stones from the paddock while leaving the dirt behind and an industry exclusive gearbox provides superior mechanical protection.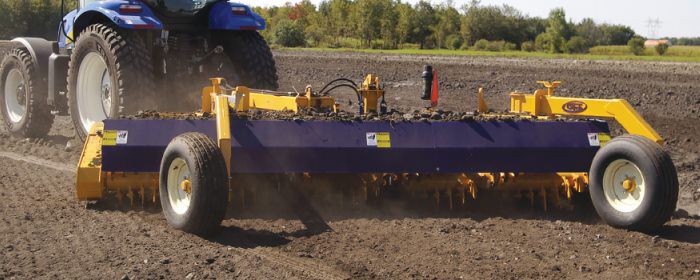 Also called rock windrowers, these machines move a swath of rocks 50mm+ for fast collection.
RT-400 teeth are impact-hardened and wear better than hardfacing - saving major maintenance time!


Suitable for smaller jobs and invaluable for digging up the stubborn rocks.
These buckets are made to do the job of digging rocks from the ground and are made of spring steel with forged tips. It costs more to build them right but you will have a bucket that lasts!

Which one is right for your farm?

Give us a call and we will walk you through your requirements and options