Rodono XTEND Telescoping Swing Auger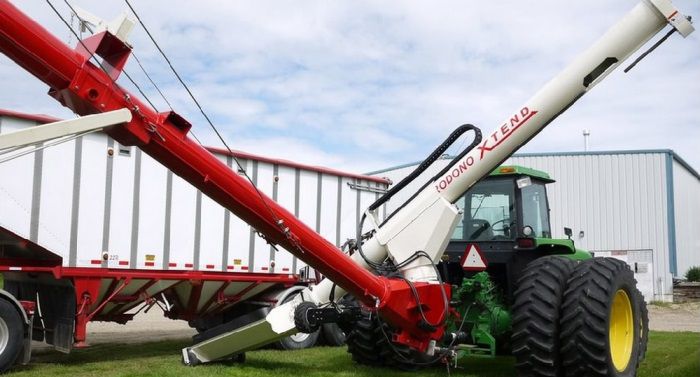 A retracting swing auger replaces the factory swing on your swingaway auger.
Mechanical drive, perfect for easy unloading of hopper bottom trailers.
Retracts to allow trailer to drive into place easily and then extends under once the trailer is in place.
Power swing allows movement between the hoppers without moving the truck.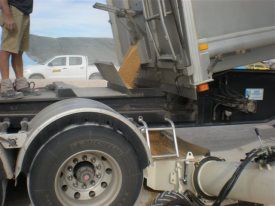 Fast Unloading

Retracting and swinging motion allows trucks and trailers to get into position faster without backing up. Improved unload times get trucks back on the road and efficient use of equipment.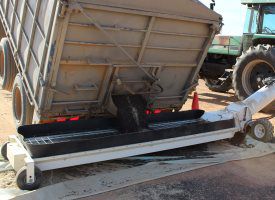 Easy Clean Out

Full length hopper makes scraping the corners a thing of the past. 10' (3m) hopper lets you open the trailer's door to clean out the last of the load and get the truck back on the road.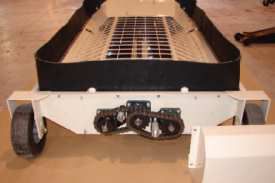 High Capacity, Low Profile, Twin Screw Hopper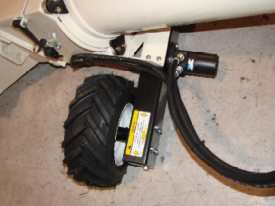 Super Lug 16" Traction Tyres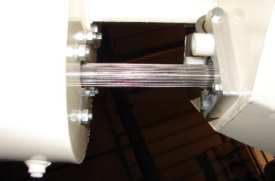 21-Spline Mechanical Drive Connection
Induction hardened for trouble free engagement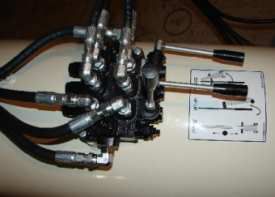 3-Way Control at the Hopper
Safe and maneuverable control