Single Phase

Plug in to standard mains outlets, no expensive generator required.

No Screens

Easy adjustment between crops and no expensive screens to buy or wear out.

Higher Return

Upgrade grain for a higher price or clean seed to only use the best seeds.

Clean Damaged Seed

Excellent at removing insect damage and ergot as well as frosted and crimped grains.

Right Size

Available in multiple sizes for cleaning grain to sow up to high harvest capacity.

Ready When You Need It

Clean when it suits you - no more waiting & wondering if the custom cleaner will show.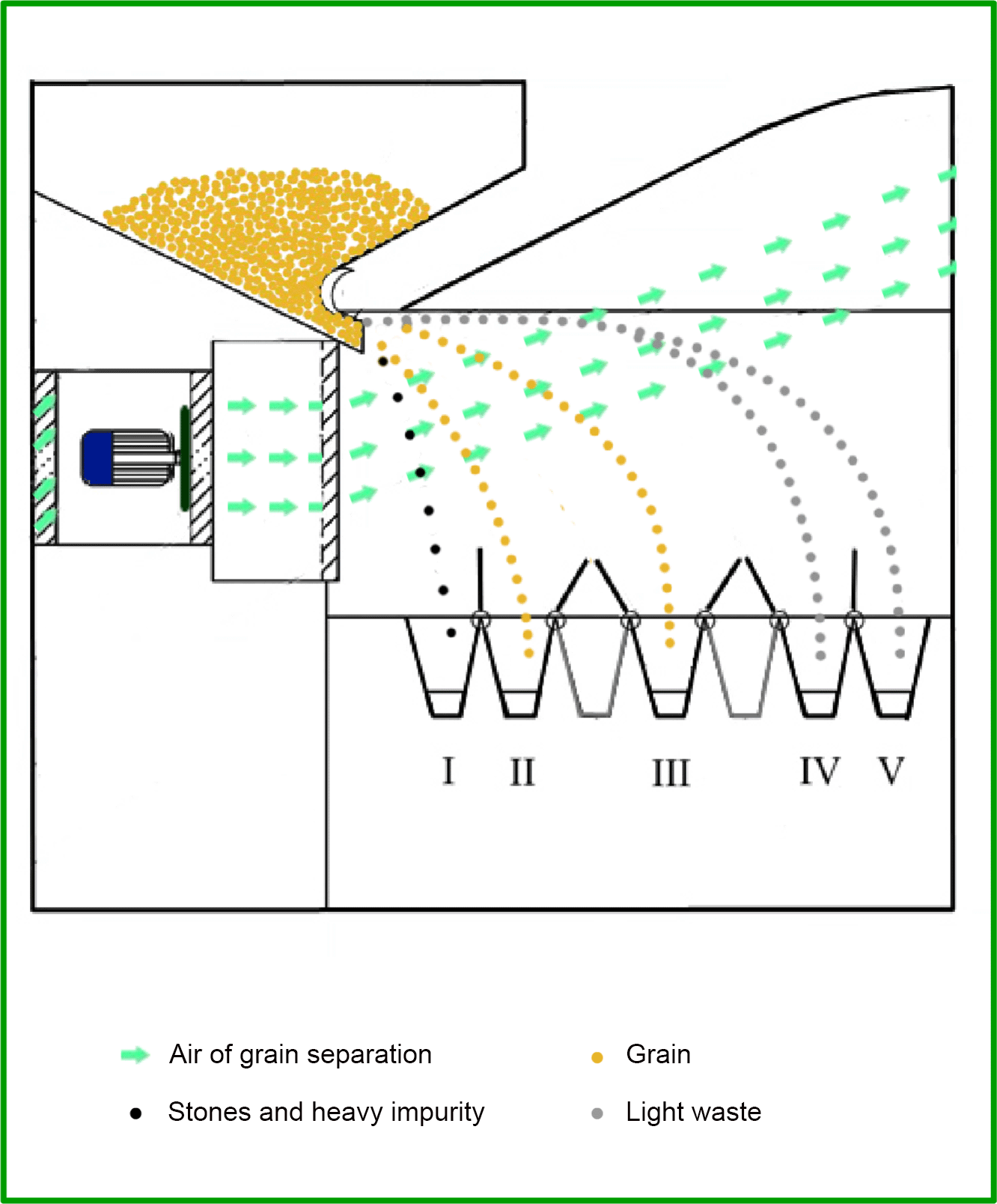 Advantages of the GCS Cleaner

You decide WHAT you need to do to your grain - clean it, grade it or both.

You decide WHERE you need the job done - a fixed location or remotely on the trailer.

You decide WHEN you need the job done - in the paddock, at the silo, or pre-sale.
No More:

Can you do it this way?


I have to bring it where?


When can I get it done?
All our Equipment is:
Farmer Friendly - easy to use, no screens, all grain types and mechanically simple

Grain Friendly - no mechanical contact with the grain (no damage)


Checkbook Friendly - lower initial cost, lower operating cost and lower maintenance cost
Barley Cleaning Demo

10t seed cleaner machine mounted on a trailer with pencil augers.

GCS Scalper

Paired with the GCS Air Grain Cleaner, the Scalper can reduce sticks, pods, and other oversize material before the cleaning process to deliver results of the highest quality
| | | | | | | |
| --- | --- | --- | --- | --- | --- | --- |
| Model | Capacity (t/hr) | Power (kW) | Length (mm) | Width (mm) | Height (mm) | Weight (kg) |
| GCS-200 | 5 | 0.5 | 2060 | 485 | 2300 | 180 |
| GCS-350 | 10 | 1.0 | 2400 | 760 | 2400 | 370 |
| GCS-750 | 20 | 2.2 | 2400 | 1300 | 2400 | 820 |
| GCS-2200 | 60 | 3.3 | 2420 | 1830 | 2750 | 1140 |