S Houle Land Levelers & Drag Buckets



The Perfect Tool For Precision Land Forming
Also known as box blades, drag buckets, and laser scrapers, the SHoule Land Leveler has a replaceable blade, hydraulic lift, and can achieve side grades with the tilting basket. 4 different models come in sizes 8' to 24' with transport kits available for wider units.
Unique curved blade allows dirt to roll in the frame, increasing carrying capacity and preventing lifting

Optional scarifying teeth break hard ground, reducing HP required

Optional stabilizing skid shoes prevent wobble at high speeds

Available with GPS and Laser posts

Made in Canada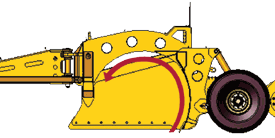 Unique Curved Frame

Different to other drag scrapers, the curved frame allows dirt to roll inside the basket. This increases the capacity while preventing lifting of the blade.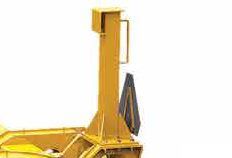 Precision Landforming
Optional Laser or GPS post for precision leveling allows mounting of Trimble, TopCon, John Deere iGrade and others. Ideal for agricultural use in irrigation maintenance and drainage.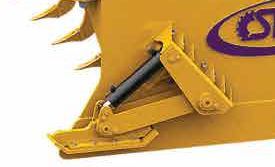 Stabilizing Skid Shoes

Used for stabilizing the unit during high speed finish applications (15+ km/h)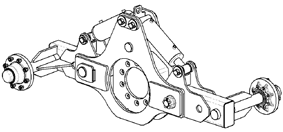 Hydraulic Tilt

Hydraulic tilt system allows the blade to tilt about 12" (30 cm) and can be ordered for left, right, or both sides at once.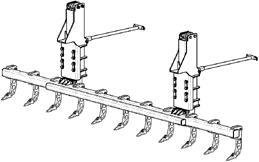 Scarifying Teeth

Optional scarifying teeth are hydraulically activated and available for breaking hard ground surface that help to reduce power requirements.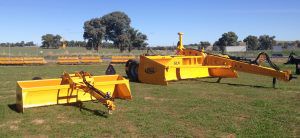 3 Model Ranges

Land levelers come in sizes from 8' to 24' wide in 3 different classes to suit your needs:
HLL: 8' - 12'
LN: 14' - 18'
SLN: 16' - 24'
Filling Gilgais (SLN-20):
Milvale NSW

Drainage Leveling (SLN-20):
Yarrawonga VIC

LN-14 
Single Tilt & Scarifying Teeth

SLN-24T
With Transport and Access Kits