No Hairpinning

Conquer trash with the Pillar DH Disc Seeder. Direct drill in heavy stubble. Sizes 30' to 60'


Pillar DH Disc Seeder

On the Cutting Edge of Agriculture

---
Features


Handles Heavy Trash

Crop residue is no problem with the Pillar disc seeder. A self-sharpening 18" disc carves the initial trench and the patented seed boot creates a firm seed bed without smearing. Save on residue management and retain moisture with a Pillar.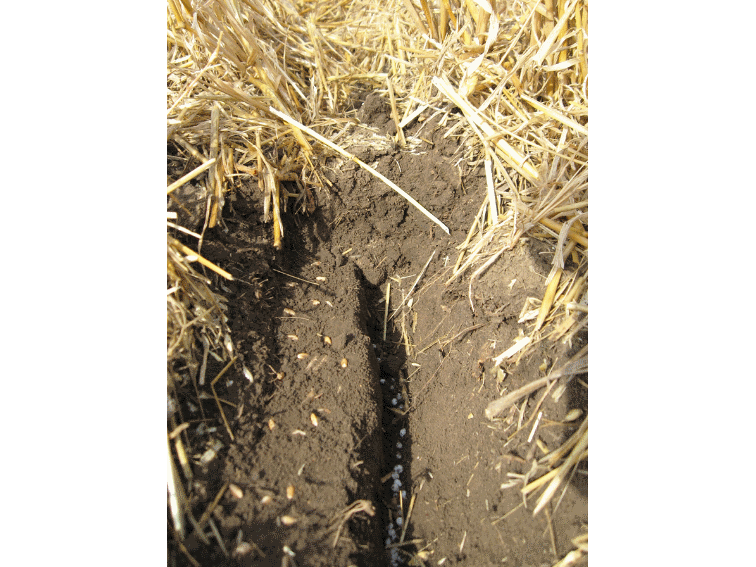 No Hairpinning

The patented Pillar opener eliminates seed hairpinning by carving a seed bed under even extreme crop residue. The seed boot lifts away soil without smearing the seed bed.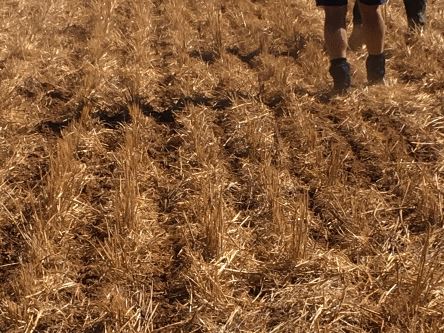 Works with Pre-Em's

Missing pre-emergents from your cropping program? At 10 km/h the Pillar DH disc seeder generates enough soil throw to incorporate pre-emergent herbicides. The disc cleaning wheel is used to adjust the amount of soil disturbance
---
Seed Placement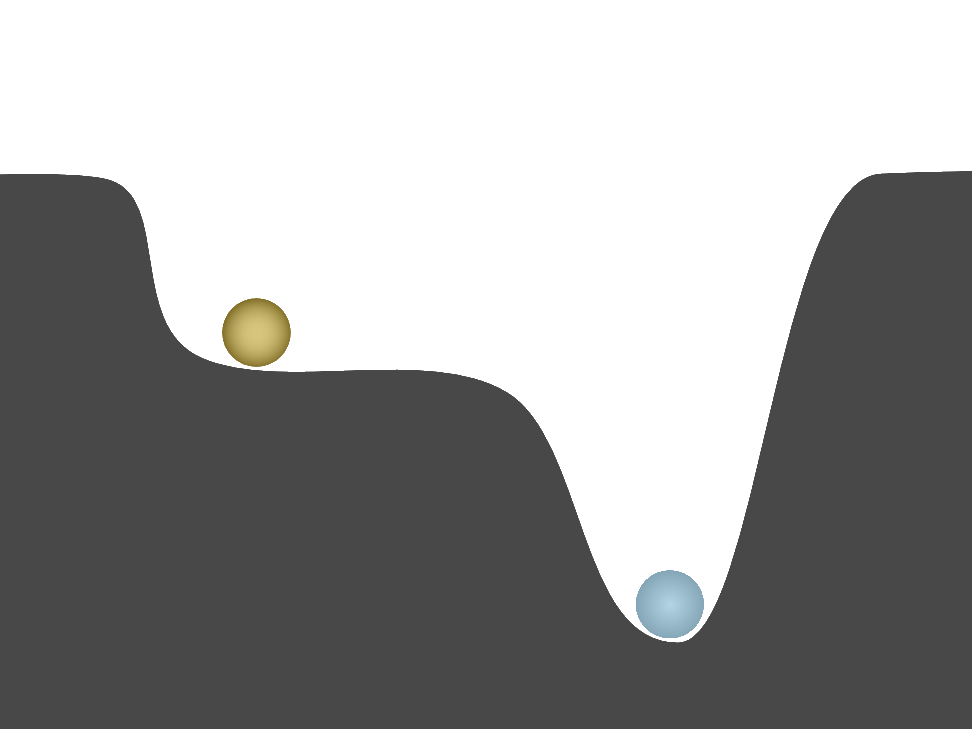 Dual Shoot Separation

Dual placement off a single opener puts the seed and fertilizer in the optimum locations.
1.5" (38mm) vertical and horizontal separation means using high rates of fertiliser without risking seed burn and precise seed placement.


Presswheel Sets Depth

Different presswheels help the Pillar perform optimally in different soil types. The DS or dual rib is an all-rounder that closes the trench without overpacking the seed. Smooth options work well in sandy soil and the RS is for tricky soils that resist closing.


Liquid Fertiliser Option

Patented Pillar seed boot allows placing of liquids and seed treatments with both the seed and fertiliser.
Soil Disturbance and Pre-Emergents


Soil Throw

Soil is thrown mostly off the disc side of the opener with a some from the boot side to clear the seed furrow. Soil throw can be adjusted by changing the height of the cleaning wheel off the ground.

Field Finish

In most conditions the Pillar disc seeder leaves a similar finish to an independent tine machine with defined furrows and ridges. Paddocks with heavy green roots will tend to leave a smoother finish as the root hold the furrow together and do not throw the soil.

---
Maintenance & Operation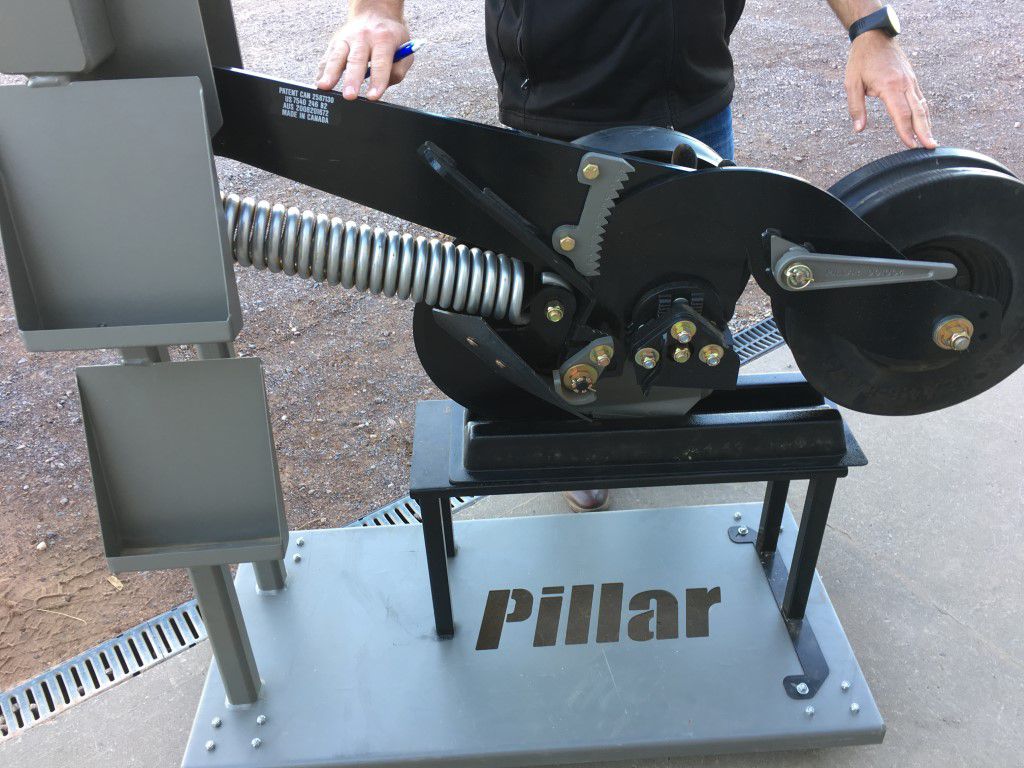 Easy Maintenance

Two grease points per opener and quick change disc hubs means spending more time sowing. Next generation GEN III openers can be optioned with an auto-greaser and frame pivot points are easily serviced with grease banks.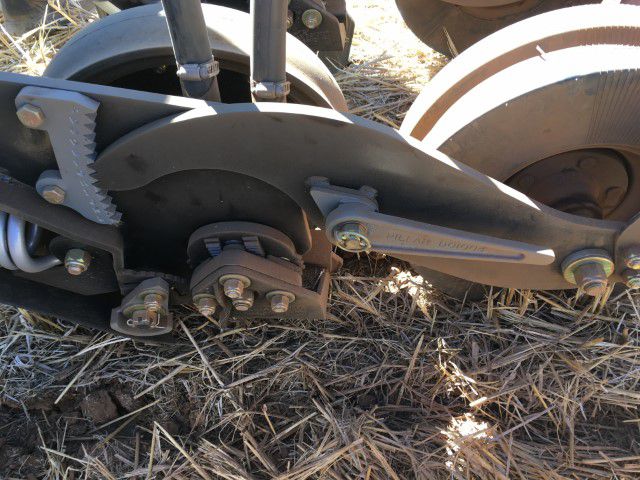 Quick Depth Adjustment

Depth is easily set on the rear presswheel in 1/4" (6mm) increments and the entire bar can be adjusted in minutes. Subframe shims allow small adjustments easily.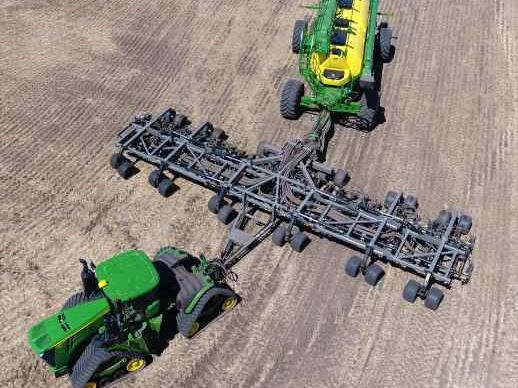 Ground Following
Active wing hydraulics and floating hitch keep the Pillar DH seeder following the ground. Independent openers maintain optimum seed sowing depth.

Auto Greasing System

The optional auto greasing system extends bearing life and reduces downtime and maintenance costs. Adjustable grease distributors dispense small measured amounts of lubricant at frequent intervals and prevents dirt and contaminants from migrating into bearings.


3rd Generation Disc Openers

The next-generation opener from Pillar keeps the same geometry and seed bed performance as previous models and adds the following:
Compatible with auto greasing system for less maintenance


Even better trash flow

Ease of access grease location

Cast frame is stronger overall

Easy down pressure adjustment

Easier depth adjustment

Self cleaning, hinged trash shield

---
How Will It Work In My Soils?

Find Out On Your Farm

The best way to know if the Pillar disc seeder is going to work in your conditions is to see it in action. The small plot seeder allows us to easily conduct on-farm demos without the need for a tractor. As well it has all 3 presswheel options mounted to show which one performs the best.

Outperform. We are always looking for the limitation in our equipment but everywhere we have tested the Pillar DH drill has given outstanding results. Whether accurately sowing through 1m standing grass, thick wet mats of residue, or soft irrigation country, the Pillar DH performs.
What can't it do? The Pillar DH drill is not zero-disturbance -- the patented opener creates similar soil movement to a tine machine and allows for incorporating pre-emergent chemicals in the crop management plan. The soil throw can be adjusted with the height of the cleaning wheel but the minimum spacing without infill is 10".


---
Interested in an On-Farm Demo?
---
Specifications

| | | | | |
| --- | --- | --- | --- | --- |
| Width | Spacing | # Openers | Weight | Transport Width |
| 30' | 10" | 36 | 10,478 kg | 6.15m |
| 30' | 12" | 30 | 10,002 kg | 6.15m |
| 40' | 10" | 48 | 13,713 kg | 6.15m |
| 40' | 12" | 40 | 12,987 kg | 6.15m |
| 50' | 10" | 60 | 18,258 kg | 7.16m |
| 50' | 12" | 50 | 17,418 kg | 7.16m |
| 60' | 10" | 72 | 19,838 kg | 7.16m |
| 60' | 12" | 60 | 18,829 kg | 7.16m |