Flexi-Coil Air Seeders

Refurbished Units, OEM & Aftermarket Parts Sales

Beulah Machinery has been importing and refurbishing used Flexi-Coil air seeders from the Canadian market for over 15 years and stock a full range of replacement parts.
All air carts and bars have been checked, reconditioned, and can be set up to your specification.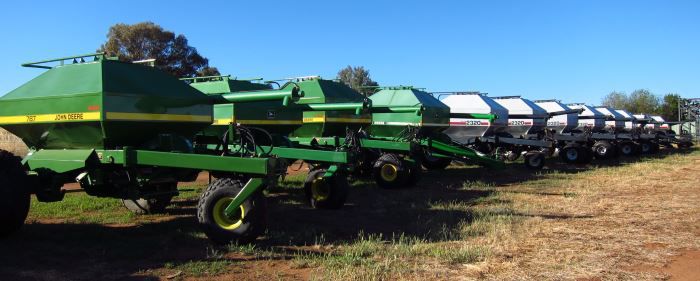 Flexi-Coil air carts from 4,600L to 8,200L, 2 bin with monitor and auger, small seedbox is an option. Single shoot or double shoot.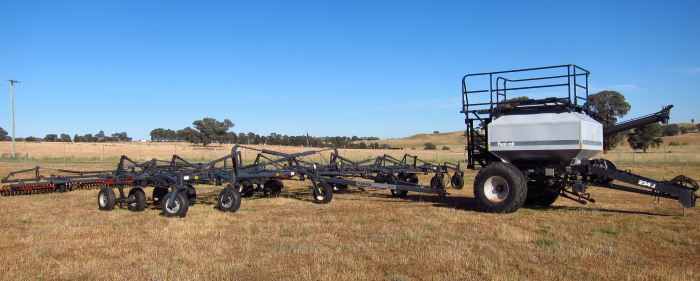 Various sizes of Flexi-Coil 820 bars, 25' to 62', 9" and 12" spacing, 350lb to 650lb breakout. Can be set up with harrows, press wheels, or both. Single shoot or double shoot air kit.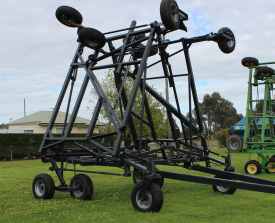 Frame Size
Flexi-Coil 820 bars come in frame sizes from 25' to 62' (7.6m to 18.9m) depending on row spacing and trip breakout.
Frames are either narrow (5.7m transport) or wide centre (6.6m transport), and single or dual fold.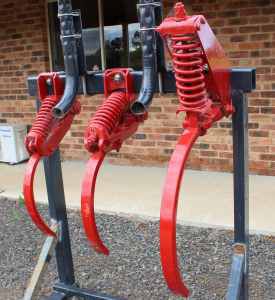 Trip Breakout
Choose your spring trip force from 350lb, 550lb, or 650lb.
Flexi-Coil frames can be setup on 7.2", 9", or 12" spacing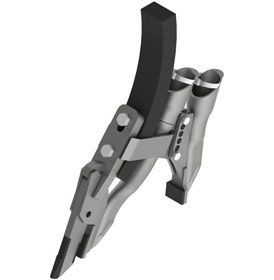 Points and Boots
Options available include: